I've recently developed a particular liking to puppets, the making of puppets and the history of puppets. There are numerous kinds of puppets, but marionettes and GIANT political ones from Bread and Puppet are the most intriguing.
The about is a still from the film
Across the Universe.
A man who had apprenticed with the Bread and Puppet theatre designed them.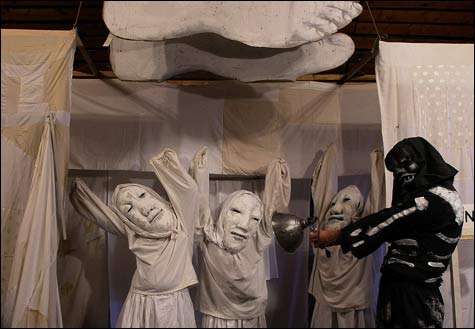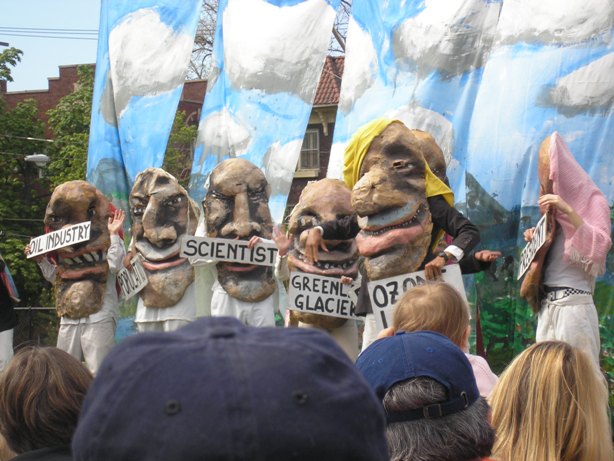 The above are some pieces from Bread and Puppet Theatre
Here is a snapshot of the English Mr. Punch and his puppeteer, from the Punch and Judy show. The production is very much British humour, in a sense that people get bashed over the head with sticks and receive visits from the Devil.
Neil Gaiman and Dave McKean collaborated to publish a very dark satirically fun picture book of
The Tragical Comedy or Comical Tragedy of Mr. Punch
. In this version Mr. Punch manages to outsmart (and kill) just about everyone he meets.
....Much more scary.
And last but not least, some lovely vintage marionettes: